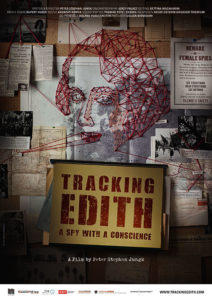 TRACKING EDITH

COMPLETED AND RELEASED
a documentary film 90 min. by Peter Stephan Jungk.
When she wasn't working as a Soviet agent, she was taking photos of London's workers and street children. Being a secret agent doesn't seem to have come naturally to the photographer Edith Tudor-Hart. She was nevertheless, successful in one important regard: she recruited Kim Philby, one of the Cambridge Five.
A documentary about a photographer, about a spy with a conscience and hidden secrets in a family.
Funded by Österreichisches Film Institut(ÖFI), ORF( Austrian TV), Zukunts Fond  Austria, National Fond, Austria.
GUARDIAN REVIEW: www.theguardian.com
ENGLISH TRAILER: vimeo.com/204925823
WEBSITE: www.trackingedith.com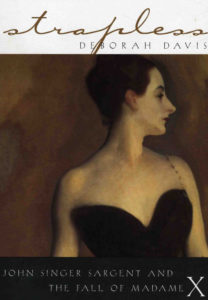 STRAPLESS
John Singer Sargent and the fall of Madame X is based on the book by Deborah Davis.
Strapless  is the true story behind one of the most mysterious and fascinating "it girls"of her era Amelie Gautreau or Madame X  and about the young American painter John Singer Sargent's years in Paris.
A story on celebrity, art and betrayal , about two young people who dream of succeeding in society
A story about a  scandal around a gorgeous young French American beauty and an ambitious painter.
WRITER AND DIRECTOR : MARINE FRANCEN  (THE SOWER  or  LES SEMEURS  2017)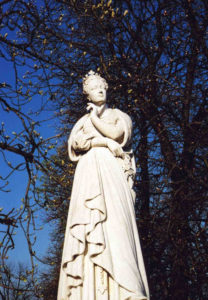 FAIRWARNING
A series for TV
About crime and greed in the artworld.
Created by Lillian Birnbaum, Thomas Froyland and Carole Weaver Linser.
In collaboration with Kenneth Linser, an influential appraiser.
HURRY DOWN SUNSHINE
Script by Nir Bergman and Michael Greenberg
Director: Nir Bergman
With the support of The Gesher Multicultural Film Fund (GMFF)
An extraordinary family story based on the highly acclaimed novel by Michael Greenberg, published by Other Press and named one of the best books of 2008 by Time and Amazon.
An adaptation from the memoir which was originally set in New York – Michael Greenberg and Nir Bergman retell the story of a sudden visionary crack-up of  young American girl Sally who came to live with her father in Israel.
The father, an American freelance professor and writer is living in Jerusalem and estranged from Sally´s mother in the US.
He has no other choice but to have his daughter hospitalized in Israel and is confronted with a number of challenging situations.
SERPENT EYE
IN DEVELOPMENT
Developed by  Raymond Bermay, Lillian Birnbaum and Devika Singh.
SCRIPT: Arnold Barkus and Thomas Froyland.
AT FESTIVALS in 2013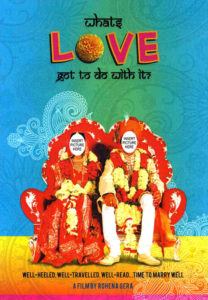 WHATS LOVE GOT TO DO WITH IT (2012)
A 90 minute documentary by Indian director and screenwriter Rohena Gera about arranged marriages  among the urban educated class in India.
Artistic Advisor and Associate producer Lillian Birnbaum.